Carl Meyers, DMD
I began my career in the healthcare field as a Registered Nurse, and realized that I wanted to do more to prevent disease, instead of merely treating it. Between regular hygiene visit and exams to oral education for adults and children, we are focused at trying to prevent oral disease. In addition, I love being able to provide exceptional care. People deserve to have the best treatment, and that is what we strive to offer.
Working with so many unique people each day helps to remind me to treat each one as an individual. That means personalized treatment goals, on-time appointments, and comprehensive education on the services we provide. I feel fortunate to have earned the trust that my patients put in me with their oral health.
Education and Continuing Education
My formal education included earning my Doctorate of Dental Medicine at the University of Louisville School of Dentistry, but my hunger for knowledge didn't stop there. I average over 50 hours of continuing education every year in areas such as Invisalign®, Zoom!® whitening, Lumineers®, and implants. One topic that has been the most helpful to my patients is the use of Oral Conscious Sedation in the treatment of adult patients who suffer from dental anxiety.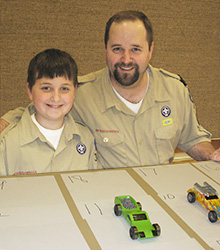 I participate in continuing education so that I may offer the best treatment options to my patients. Things change so quickly in our field, and I cannot claim to be a dental pioneer unless I am keeping up with the changes in the industry.
Outside the Office
I am originally from Fond du Lac and currently reside in Jackson. I enjoy spending time with my family, playing games, reading, and traveling. My family and I love to watch movies together and have a movie night almost every week.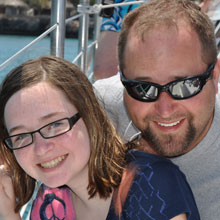 I have participated in the Relay for Life, the Alzheimer's walk, and the Juvenile Diabetes Research Foundation walk. All of these organizations have a special meaning to me. In addition, I have helped at the annual Wisconsin Mission of Mercy and have traveled to Guatemala to provide dental care for children and adults in areas where quality dental care is not accessible. I believe I have been blessed to be in the position to help those in my community and around the world live healthier, happier lives.