Our friendly, dedicated, and energetic team is committed to working with you and your family to create a positive experience every time you visit our practice.
We welcome you with warm smiles to our practice!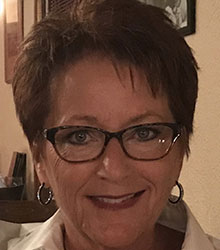 Jane
Office Manager
While I am usually at the front desk greeting our patients, scheduling appointments, and making the office run as smoothly as possible, I also enjoy doing private consultations with patients to answer any questions they may have regarding procedures, insurance, and their financial options. My dental career began in 1978, and I joined the Pioneer Dental team in 2002. I love working with our patients! Even though our job descriptions don't change from day to day, each day is different and exciting because of the many patients we see. I feel very lucky to be able to say, "I love my job!"
My family and I enjoy all types of sports and activities, including baseball, basketball, snowboarding, and football. We enjoy music, our dog, and doing everyday things together. I am also a certified fitness instructor and have been teaching classes in West Bend since 1984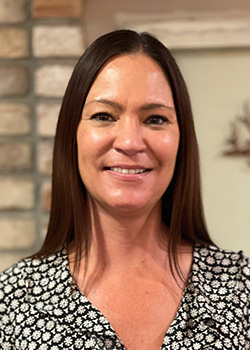 Angela
Administrative Assistant
I have been in the dental field since 2007 and have been fortunate to be further trained at Pioneer Dental. Dr. Meyers is so dedicated to his patients and encourages us all to continue our education to better serve them. I have been and Administrative Assistant for most of my time here at Pioneer Dental, and I enjoy learning from people that are truly knowledgeable in dental services.
I am originally from Superior but moved to West Bend in 2001. I have one child, a son named Trent. He is number one in my life, and we just enjoy being together!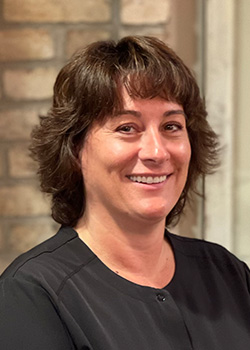 Nicole
Dental Hygienist
I like making a difference in our patients' lives and educating them about their oral hygiene. As a Hygienist, I gather information about each patient's oral health, and provide preventive and therapeutic care for our patients. Working with Dr. Meyers is great because he is truly compassionate about his job. He helps patients feel comfortable in the office and explains everything thoroughly. He likes to be on the cutting edge with the latest technology so he is able to provide the best care and dental services.
I have a wonderful husband and lovely daughter. We love to travel, fish, camp and be outdoors as much as possible. I also like to craft and to go on retreats with friends.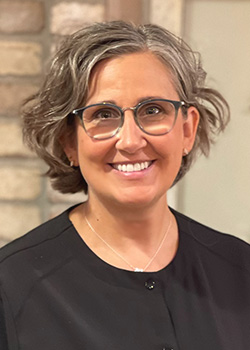 Chrissann
Dental Hygienist
I began working as a dental hygienist in the summer of 1995, after I graduated from the University of Iowa. I began working at Pioneer Dental in April of 1997. I review all the necessary information about my patients' oral health in order to provide the highest quality preventive and therapeutic care for them. It is very gratifying to counsel patients on home care, as well as the care we provide them here at our office. I enjoy the fact that I can make a difference not only in their oral health, but in their overall health as well. Dr. Meyers truly cares about the patients he sees and works hard to build a good rapport with them.
I am a mother of three wonderfully spunky children and wife to a very active husband. I enjoy being active outdoors, traveling, and doing tae kwon do. I also spend a great deal of time helping out at my children's school.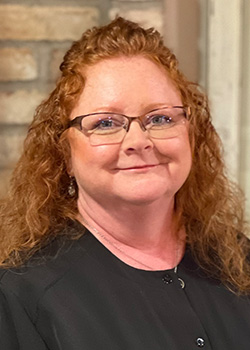 Wendy
Dental Assistant
I assist Dr. Meyers during treatment of patients, welcome and interview new patients to our office, and am responsible for OSHA training and compliance. My dental career started in 1995, and I joined the Pioneer Dental team in 2008. I enjoy learning new, innovative dental techniques and working as a team to achieve our patients' goal of excellent dental health. Dr. Meyers is professional, gentle, and takes the time to give compassionate care to all his patients.
In my free time I enjoy spending time with my family, especially my granddaughter. I am passionate about creatively decorating my house, planning tea parties, and finding treasures at flea markets. I also belong to a book club and help lead the children's ministry at my church.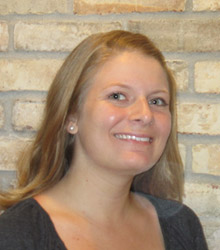 Ashley
Dental Hygienist
I began my dental career in 2012 after I graduated from Milwaukee Area Technical College with an associates degree in Dental Hygiene. I recently joined the Pioneer Dental team in May of 2014. I enjoy educating patients on their individual oral hygiene needs and helping them make an overall difference in their health. I especially love working with children and teaching them the proper techniques to maintain healthy teeth and gums.
I grew up in Fredonia and moved to Port Washington in 2013. In my free time, I enjoy spending time with my friends and family. My favorite activities include camping, geocaching, and biking.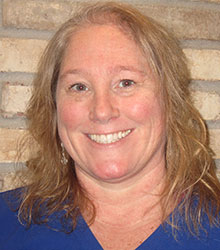 Lisa
My dental career started in 1988 and I joined Pioneer Dental in 2019. I'm the person who does the welcome interviews for new patients to our office, and I assist Dr Meyers during treatment. I enjoy keeping my patients smiling with a healthy mouth. I love meeting new people and enjoy educating them on ways to keep their teeth their healthy for their whole life.
Originally from Chicago, I moved to West Bend in 2019. I have two boys who love playing hockey and I love being a hockey mom. I also enjoy camping and long walks with my dog.